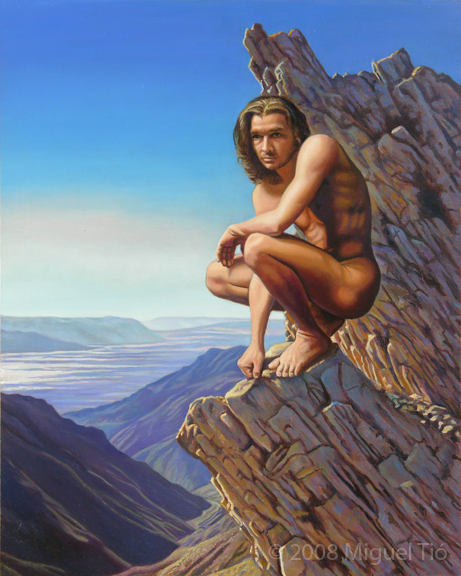 "Contemplation"
Mische Technique on masonite
16" x 20", 2008
Not available for sale
7/29/08
Every time I have the opportunity to get out of the city, I always bring my canvas or masonite. Usually, they are small formats so it is easy to transport.
This is the case of this painting, Contemplation, which I started during the winter in a quiet upstate New York town named, Cochecton. I would only work on it during the times I was able to escape the city for a few days.
The landscape is not of Cochecton, but it reflects the feeling of contemplation I felt there.
Here are some pictures of the places where I worked on this painting:
The first photo is on the front porch of our dear friend's house in Cochecton.
The second image is in Harrisburg, Pennsylvania and the last one is of the day I finished the work on a country house near Jamestown, New York.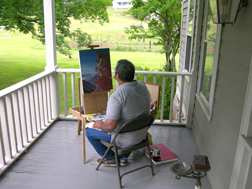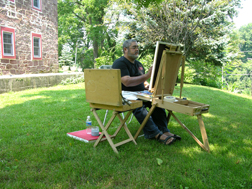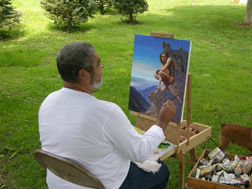 Copyright © by Miguel Tió