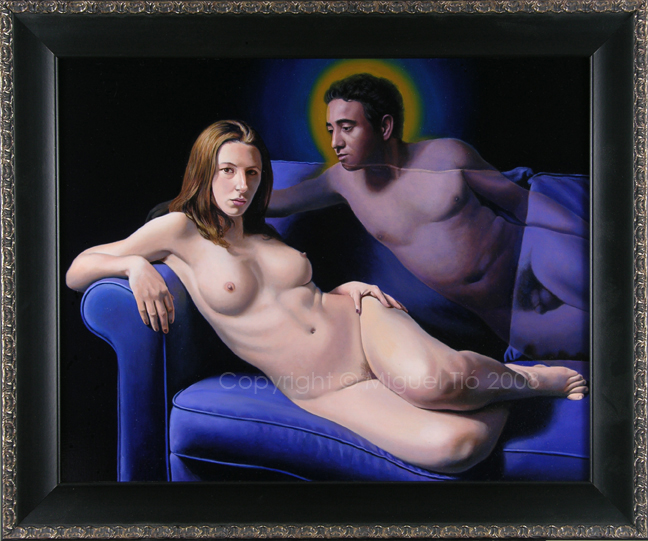 "The Presence"
Oil, egg tempera on masonite
Mische Technique
30" x 24", 2007
With this work I seek to reveal what can not be seen. I believe the soul never dies and when the spirit leaves the body, it goes to what I call "the real world," or a different level of consciousness.
Sometimes those who have left the physical existence are still too attach to the material world and stay around us—close to their loved ones or hated ones—as a presence. Our lives goes on without noticing their companies, but sometimes some of us can see or feel them.
In this painting, the glance of the beautiful woman goes to a person in front of her, but it also attracts the presence which is exposed on this work.
The Presence has been exhibited:
2009 - "Sacred Art", Lofthouse Gallery, Wessobrunn, Germany
2008 - "Flights of Imagination", The Brick Lane gallery, London, England.
2008 - "Society for Art of Imagination", Fantasmus Gallery, Saeby, Denmark
Copyright © by Miguel Tió